Woman tried to buy baby for her 14-year-old daughter | News
Cumming, Ga. -- A 47-year-old woman was arrested after attempting to illegally obtain a baby for her teenage daughter. 
Detectives started investigating Elaine Williams after a citizen called police about a suspicious Craigslist ad. The post asked for unwanted babies, saying mothers could drop them off in a "baby box". According to the criminal arrest warrant obtained by 11Alive's Blayne Alexander, investigators tracked the phone number in the ad back to a Cumming address. 
According to investigators, Williams was attempting to buy a baby for her 14-year-old daughter. Police say Williams told them "her daughter wanted a baby and would get one with or without her help, so she decided to help."
The ad itself was up for 12 days in the "Baby and Kid Stuff" section on Craigslist. It was titled "Home for a newborn baby."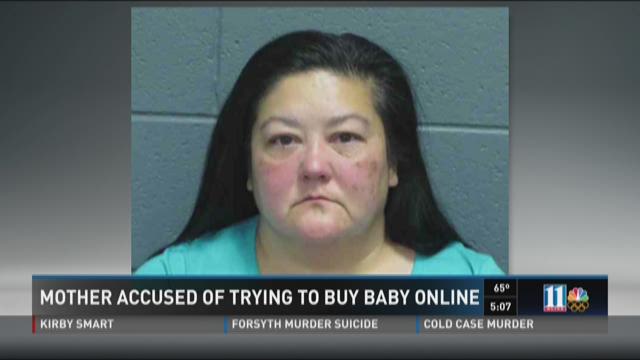 The ad said that the baby box was "designed to provide a loving home for unwanted newborns." The ad asked for a birth certificate and health record of the baby. It stated that a "DISABLED CHILD MAY NOT be placed in the baby box." It did offer to help parents of disabled children to find other locations.
"They were prepared for a baby," said Forsyth County Sheriff Duane Piper. "The 14-year-old had a crib, formula, diapers, baby gifts."