Craigslist ad attracts black market baby sellers | News
CUMMING, Ga. (WXIA) -- When a Forsyth County woman put an ad on Craigslist asking for someone to give her a baby, she apparently attracted black market baby sellers, too.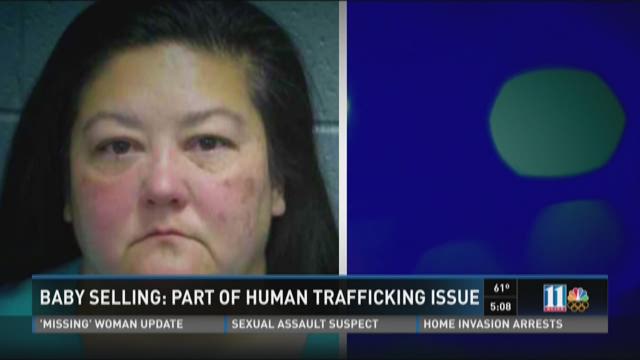 The Forsyth County Sheriff's office has asked Homeland Security to step-in to help track down the people who tried to sell babies to the woman. They can be charged with human trafficking.
Forsyth County Sheriff Duane Piper said the ad attracted those who had a different proposition.
"People that contacted them wanted money for their babies," said Piper.
"It doesn't surprise us because we have many adults and parents who are selling their children every day," said Angela Sanders, Program Director for Georgia Cares which works with child victims of sexual exploitation, but knows that some underground sex trafficking business also involves babies.
"It's all in what the buyer wants, and as long as they have the money, they can usually get it," said Sanders.
No one seems to know how many babies are sold on the black market.
In her book, Human Trafficking, author Louise Shelly says, "human traffickers are increasingly trafficking pregnant women for their newborns."
"I think a lot of people not only are not aware, they don't want to be aware. It's something a lot of people might think is happening in other countries, but not in their neighborhood," said Sanders.
How can the public help?
Sanders said people should report anything suspicious.